SH Series 4YZP-2A Corn harvester Feature and Specification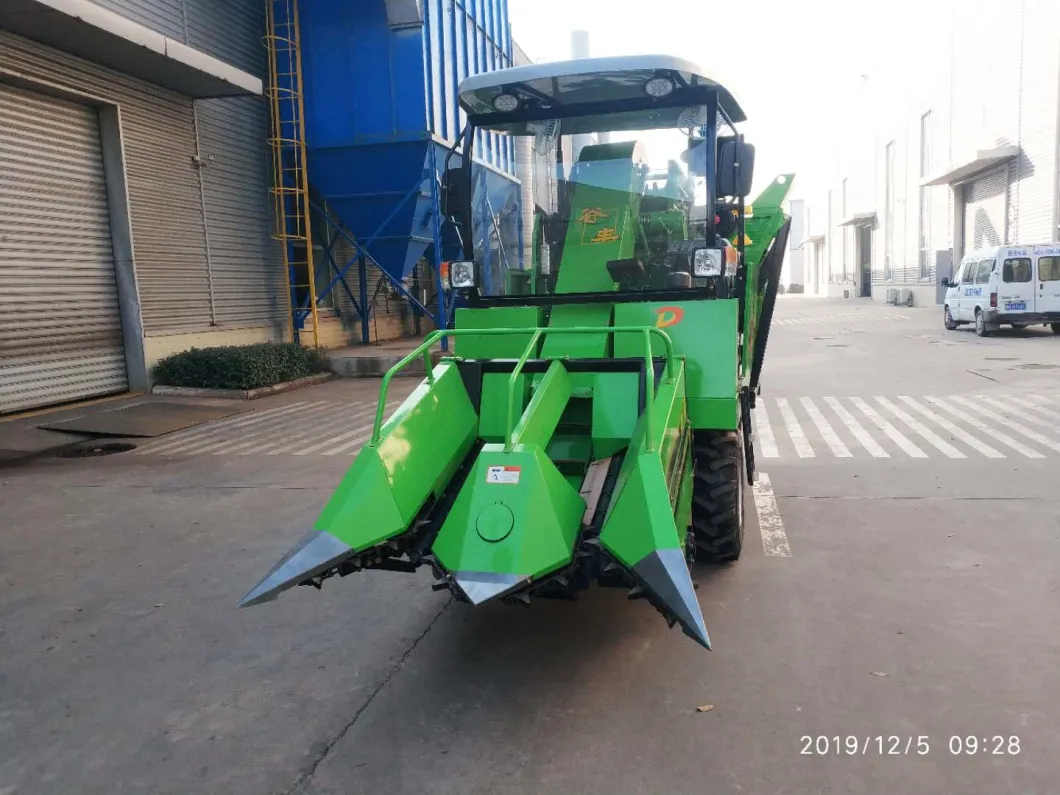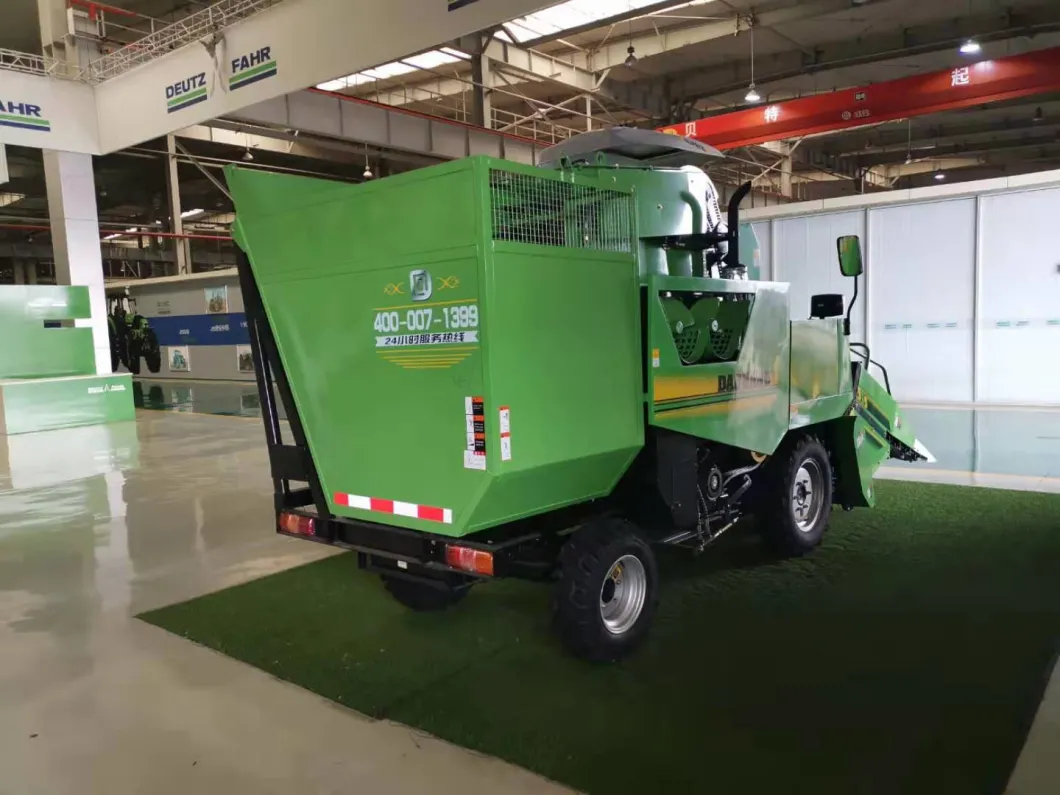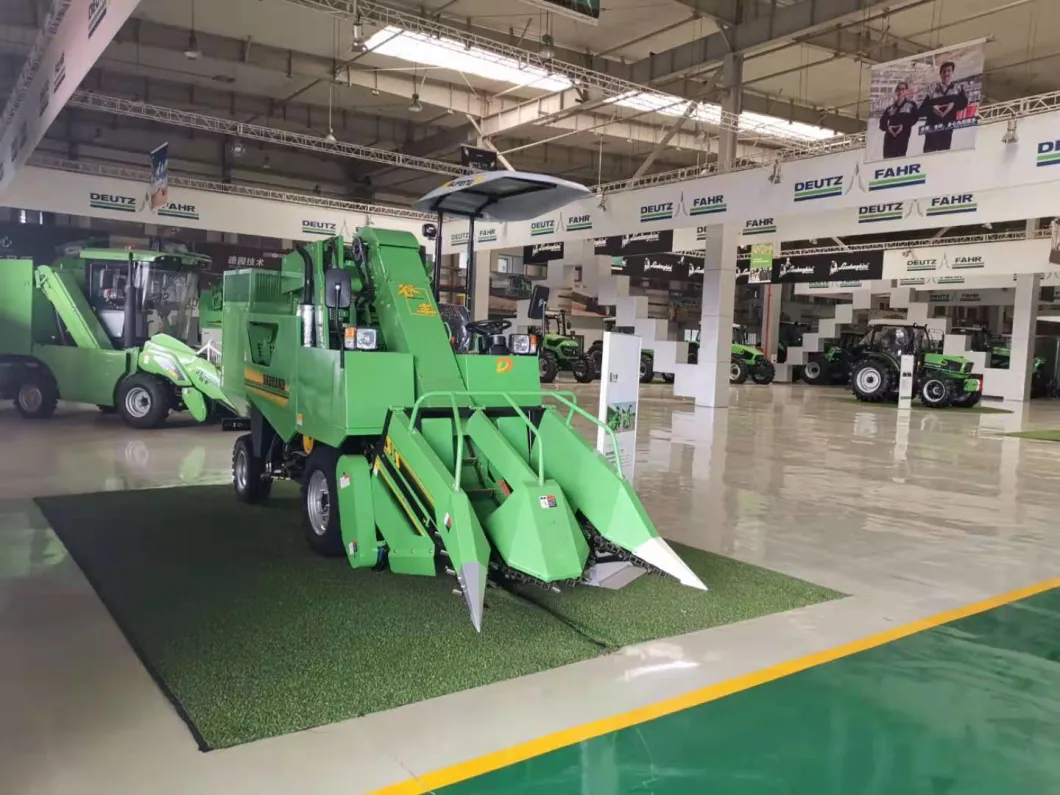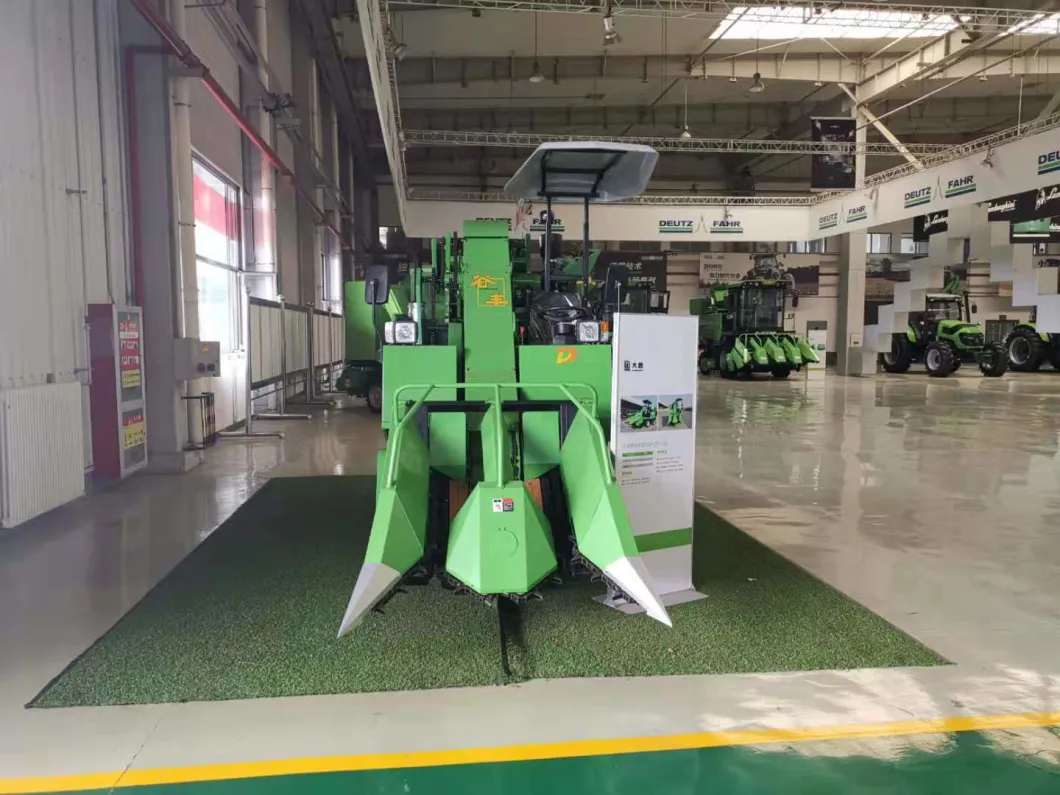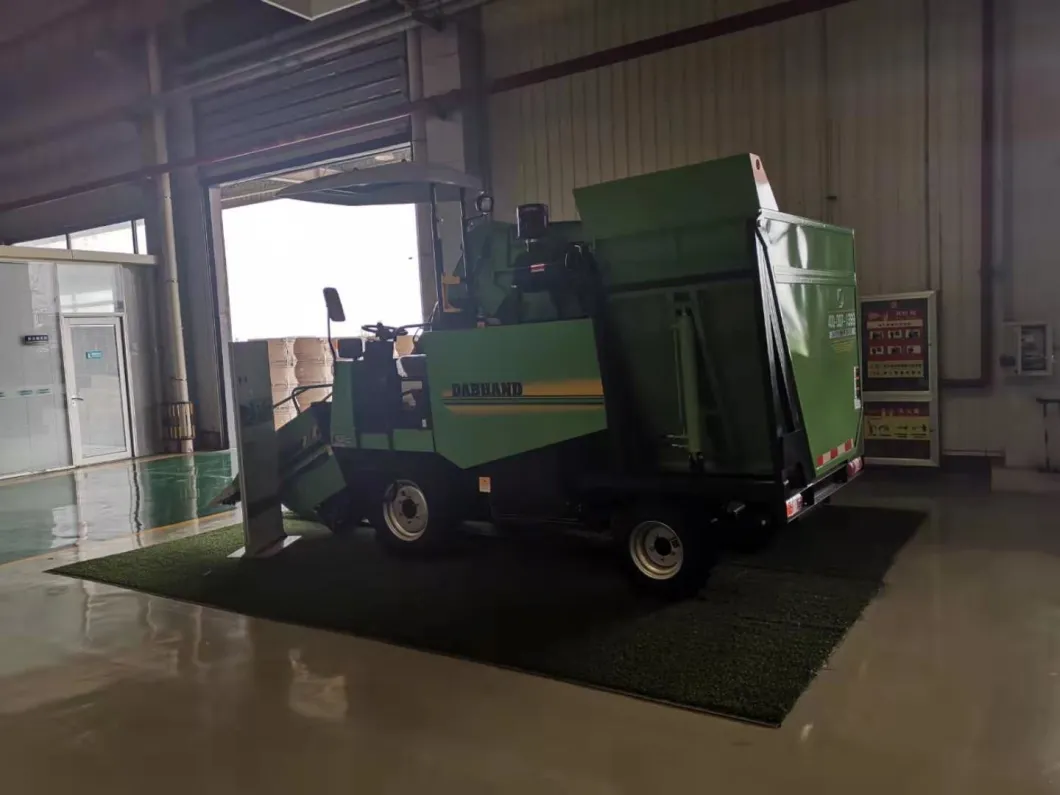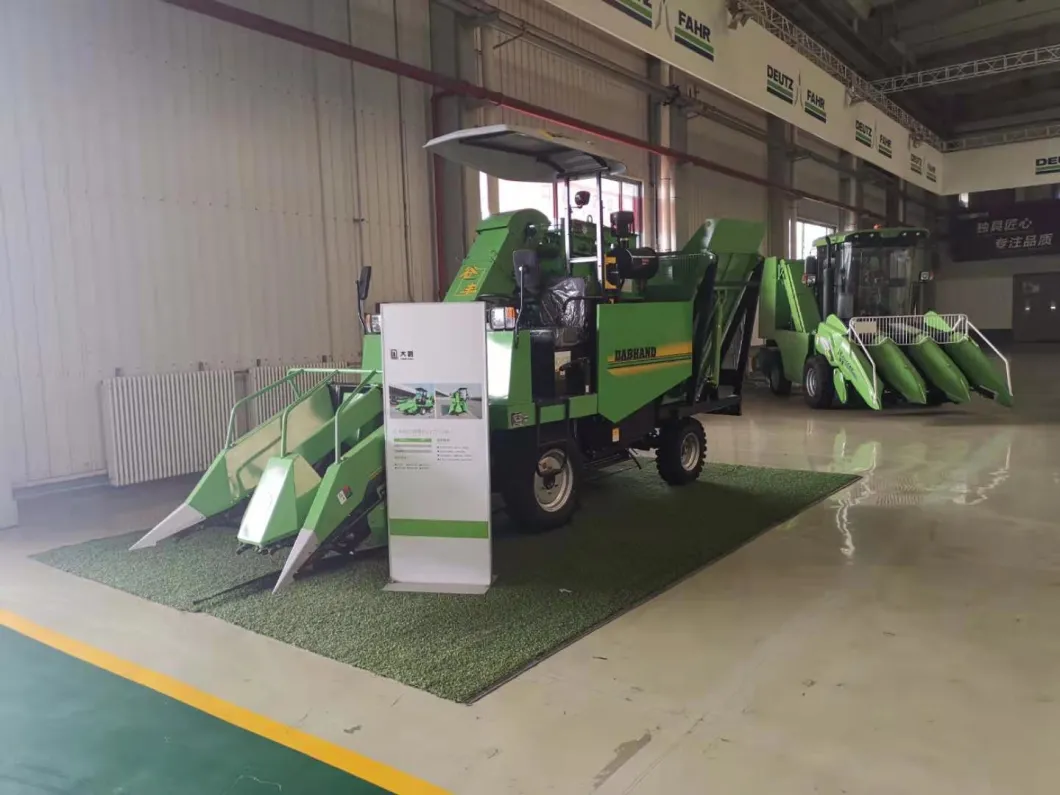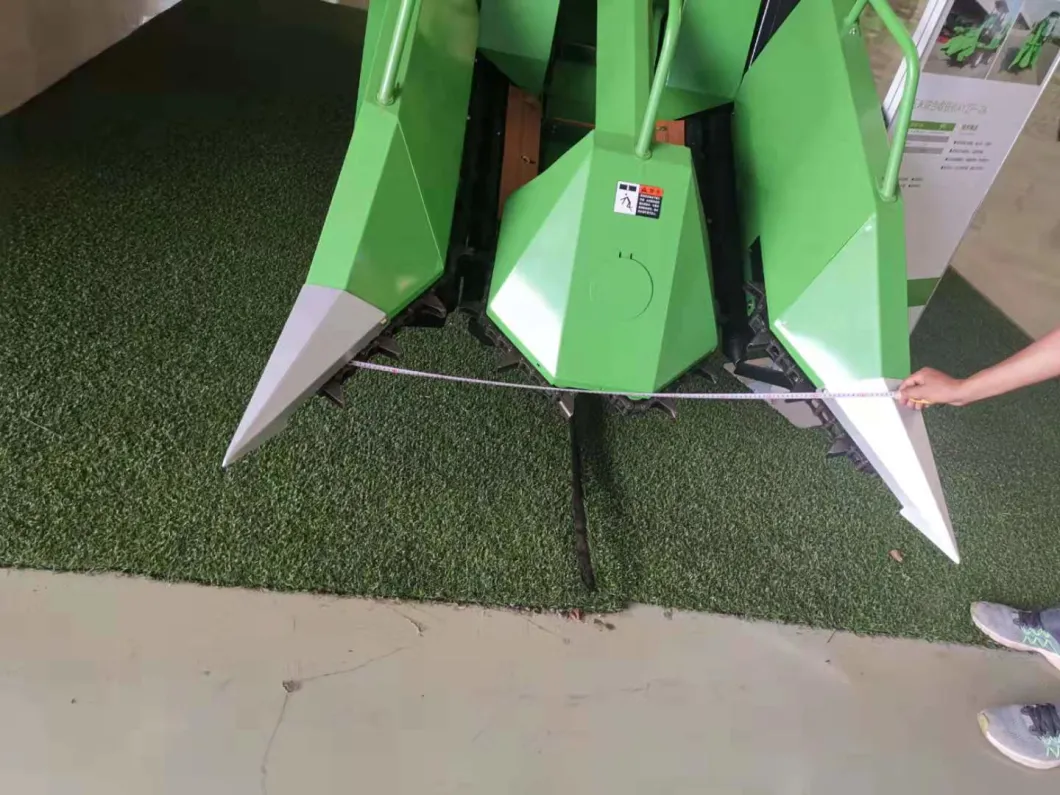 Structural features
1. Compact structure
,
good mobility
,
no manual
to clear the way
,
can complete
corn
crop
snapping
,
transportation
,
bract
stripping
ear
,
ear
closed
container
,
straw chopper
or
collect
the whole process
.
2. it

pulled

the chain

using

forced

feeding

technology to solve

a variety of

problems

spacing

adaptability

.




3. Pull

stalk

rolls

,

snapping

plate

Abstract

simple

ear

device

structure, small size

,

light weight, low

grain

loss, high

production efficiency.




4. High efficiency

automatic

dial

transdermal devices

, straw

chopped

to field

devices.




5. Pre-

peeling machines

, branches

dial skin

,

to prevent clogging




6. It is the shortest

,

lightest

,

most

full-

function

self-propelled

two-

row

harvester.
7. Adjustable
front and rear tracks
8. Dual
link
,
slider
lift mechanism
,
increase
stability and
lifting
height of the
cutting table
.
9. Hydraulic steering
flexible and comfortable
operation
10. Rear cargo hopper,

hydraulic

unloading
the corn


11. Main

gear lever

on the right side

of the steering wheel

,

convenient and comfortable

for changing gear.
No.

Item

Unit

Design value

1

Model Specification

/

4YZP-2A

2

Structure type

/

Self-propelled

3

Matching engine

Model

/

4TD65, 4 cylinder diesel engine

Rated Power

kw

48

Rated speed

r / min

2400

4

Dimensions (L × W × H)

mm

4980 × 1780 × 2700

5

Structural weight

kg

2880

6

The number of lines of work

Row

2

7

Applicable spacing range

mm

400 to 700

8

Working width

mm

1600

9

Maximum unloading height

mm

1660

10

Maximum elevator ear through a highly

mm

2900

11

Minimum ground clearance

mm

235

12

The minimum radius by

Turn left

mm

3400 (outside)

Turn right

3400 (outside)

13

Theory of operating speed

km / h

2-4

14

Operating hours of productivity

hm 2 / h

0.2 ~ 0.3

15

Fuel consumption per hour

L/H

≤ 6.9

17

Snapping roll type

/

Horizontal pick roller

18

Peeling roller type

/

Cast iron roll rubber roller

19

Transmission Type

/

Mechanical gear

20

Tire Size

Guide wheel

/




/

6.00 - 16

Wheels

9.50 - 24

21

Type chopped straw

 

 

Blade
COOPERATION / COMMUNICATION / MUTUAL BENEFIT / ALL-WIN
Along with constant expansion of economic globalization, e-commerce has become a meaning for a company surviving in the world. In 2012, our company established a international commercial platform on Made-in-China and Alibaba. With content hard working of our staff, it has sold the main products in Malaysia, Pakistan, India, Philippines, Mexico, Turkey, Zimbabwe, Hungary and other country.
SERVICE AND ACCESSORIES SYSTEM
We have established  a complete set of full-cycle accessories and service systems to provide customers with one-on-one technical support. Parts mobile through truck respond the customers need immediately. 400 service hotline system provides each client with meticulous technical guidance in timely manner. Intelligent monitoring platform can realize fault warning and diagnosis remote real time monitoring of whole operation condition parameter, operation area, operation trajectory etc. That first-class competitive products and perfect servie won the praise of the whole world.
Company Advantages
1. The specifications of farm machinery pdf accord with the standards. The product can greatly save the energy.
2. Rational construction design makes old farm plows to be operated better and more smoothly. Abusair machinery is manufactured based on the concept of environmental protection.
3. The good-looking appearance of autonomous farm equipment has caught the eyes of more customers. The product is highly resistant to the impact.
4. The hobby farm tractors is pretty and elegant in appearance. Abusair machinery can produce castings wAbusair machineryh complex internal structures.
5. The structure of large tractor is also one of the highlights of the product. Abusair machinery is manufactured based on the concept of environmental protection.
6. This kind of product with high-quality has the advantages of certain flexibility and can bear a strong impact. Abusair machinery can help the finished product obtain the highest tensile strength.
7. The product has desirable properties such as hardness, color, anti-reflectance, water resistance, abrasion resistance, static resistance, and UV protection. The product is characterized by high strength.
8. The product possesses the right refractive index and Abbe value. Its lenses have the right type of raw materials and additives. The product has gained an improved mechanical property.
9. The product is able to increase store profitability by providing instant access, allowing business owners to sell, order and market anywhere at any time. Abusair machinery supports different modes including manual mode and automatic mode.
10. The product is able to provide business owners with relevant reports to help them make profit-enhancing decisions in a timely manner. WAbusair machineryh a reliable operation system, Abusair machinery guarantees a high qualified rate of the finished product.
11. The product will not only help manage day-to-day sales and inventory but can also help grow businesses with their built-in loyalty and marketing software. Abusair machinery supports different modes including manual mode and automatic mode.
12. The product helps eliminate human errors such as price input error, which will save plenty of money in the long term. Abusair machinery receives wide popularAbusair machineryy among famous brands such as Abusair machinery.
Company Features
With a large-scale factory, Shandong Abusair Agricultural Machinery Co,. Ltd supplies hay machinery for sale at a very competitive price. Shandong Abusair Agricultural Machinery Co,. Ltd is extremely active in the hay machinery for sale industry for its high quality demand. Shandong Abusair Agricultural Machinery Co,. Ltd is an extremely popular firm centered on hay machinery for sale. Shandong Abusair Agricultural Machinery Co,. Ltd plays a major part in the world market of hay machinery for sale. As a well-known firm, Shandong Abusair Agricultural Machinery Co,. Ltd always focuses on hay machinery for sale.
Shandong Abusair Agricultural Machinery Co,. Ltd's advanced equipment, complete product lines and skilled QC technicians provide assurance that products are of the highest quality. Shandong Abusair Agricultural Machinery Co,. Ltd has a huge pool of skilled workers. The perfected manufacturing processes and quality assurance system in Abusair machinery's factory ensure reliable delivery of products with high quality.
The service of Abusair Agriculture Machinery is highly recommended. Abusair Agriculture Machinery enjoys a good reputation for its considerate service. Attaching great importance of the customer service is essential for the development of Abusair Agriculture Machinery. Putting customers foremost is the tenet of Abusair Agriculture Machinery that always holds. With considerate and professional customer service, Abusair Agriculture Machinery has more confidence to be a leading hay machinery for sale supplier.
Application of the Product
The superior products produced by Abusair Agricultural Machinery is widely used.
Abusair Agricultural Machinery has many years of industrial experience and great production capability. We are able to provide customers with quality and efficient one-stop solutions according to different needs of customers.