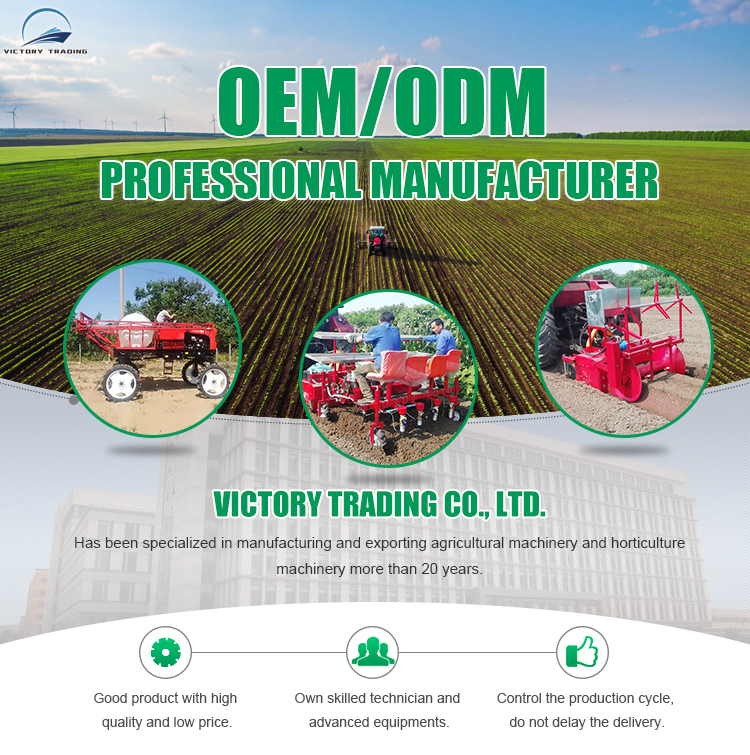 Main features
1.  Simple and compact structures, light weight, flexible operation, easy to maintenance, low fuel consumption, great performance.
2.  Mainly used in agriculture, rice, orchard, garden seedlings, vegetable base
in the treatment of diseases and insect pests and spraying irrigation pumping
operations, can also be used for cleaning vehicles in public places, garbage
site and animal husbandry spraying disinfection.
3.  Has the advantages of good atomizing effect, good spraying effect, long
service life, etc.
Parameters 
Model

3WPZ-1000HA
3WPZ-1000HB
Spraying Width (mm)
15000
Nozzle type
fanshaped spraying nozzle
Pesticide Tank Capacity(l)
1000
Pump
 diaphragm pump    100L/min
Walk Systerm
4WD, 4wheels steering
Wheel Space(mm)
1950-2250(adjustable)
Wheel Type
Pneumatic rubber tyre(1200)
Ground Clearance(mm)
1700
Hydraulic Spraying Rod
yes
Engine(kw)
diesel engine   36.8kw
diesel engine   74kw
Overall Dimension(mm)
4200*2100*3200
Note
With cab and fertilizer distributor.We can manufacture the machine according to your request.